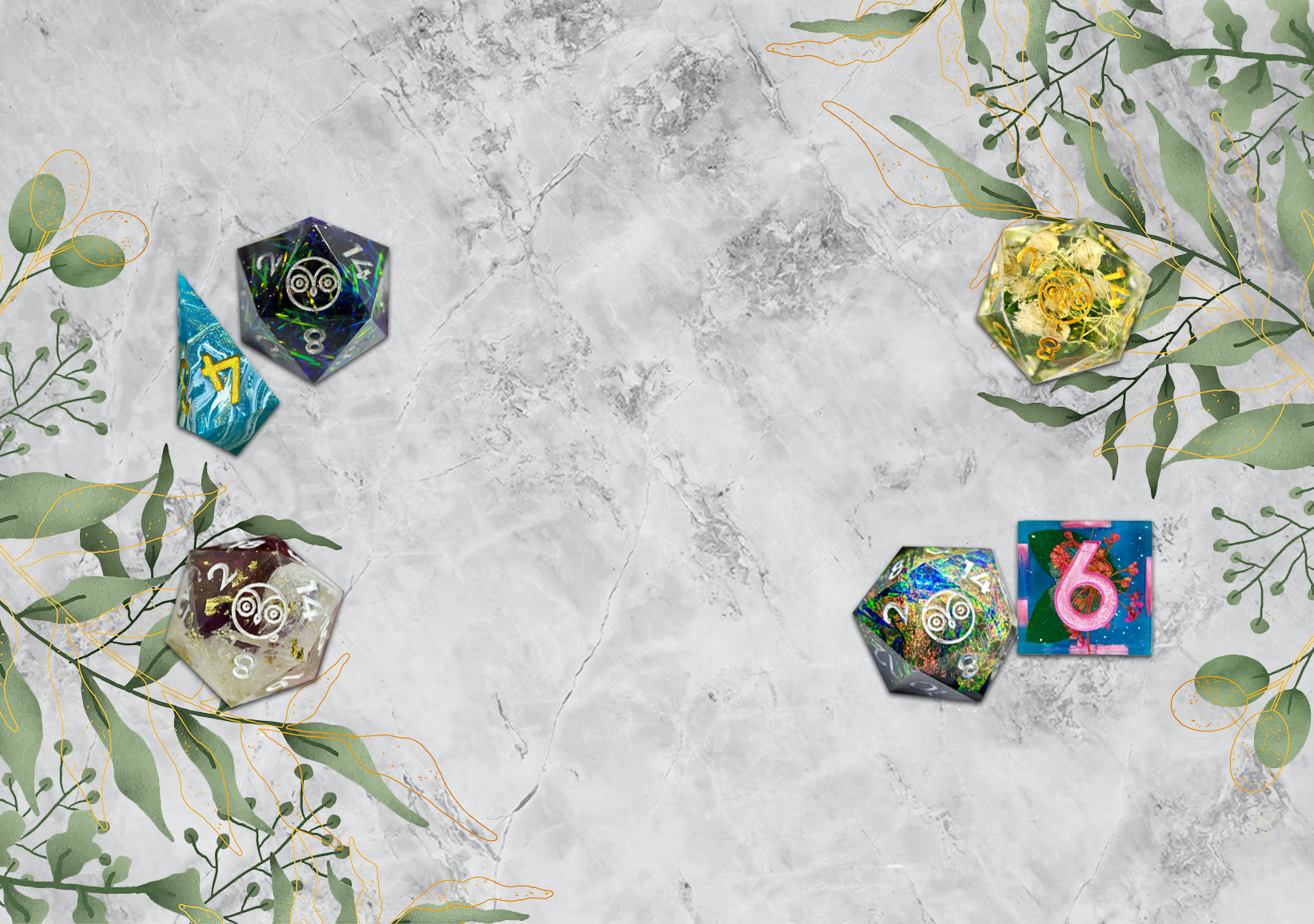 Handmade instruments of fate

Elevate your tabletop gaming experience with Nonagon Dice
Get In Touch
Commission Dice
Handcrafted. Unique. Sharp.
Nonagon Dice is a maker of small-batch, handmade polyhedral dice used to elevate tabletop games such as Dungeons & Dragons, Pathfinder, Warhammer, and more. Every set is meticulously designed to enhance players' storytelling experiences.
Shop Update: 3rd July 2022 @ 11 AM PST!
About Me
Hi there, I'm Indrani!
I'm a 22-year-old geek who is hopelessly obsessed with Dungeons & Dragons from Mumbai, India.
I love to dabble in kooky hobbies, so dice-making was right up my alley. Besides being a dice hoarder-turned-maker, I work as a writer and marketer.
I'm also one-third of Desis & Dragons, a trio of PoC TTRPG-fanatics from Mumbai, India. We live-stream our D&D campaign every week, and interview incredible TTRPG creators like Anjali Bhimani, Jay Dragon, Momatoes, and more!
You can find out more about my work outside of the TTRPG space here.
(Art by Raya Sarkar)